Moran Vista News
Keep up-to-date on the latest happenings at Moran Vista by reading our community newsletters below. For more information on all we have going on in our community this month, contact us today.
__________________________________________________________________________________________________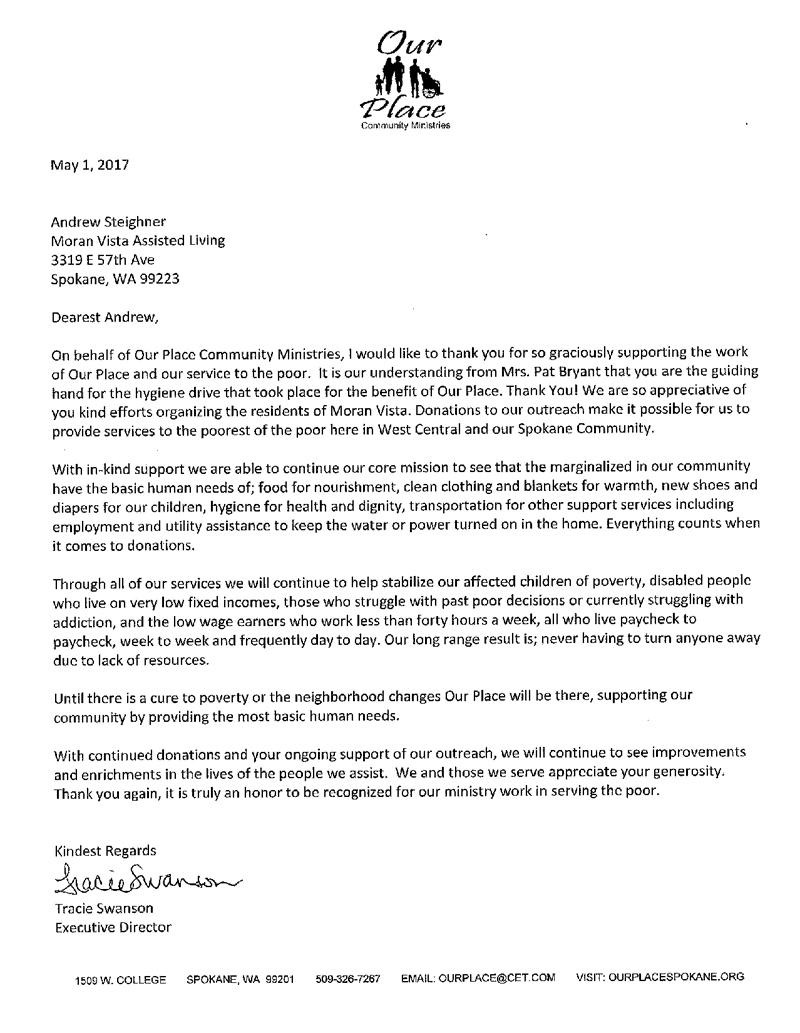 RECENT TESTIMONIALS:
These past months there seems to be a slower calm within the working people at Moran Vista. Andrew is determined and the hard work he puts in shows. Residents also see the difference. Thank you for the improvements. Andrew is an asset for all.
Thank you,
Anita and Tom Schmidt
THANK you and your staff for helping our Tuesday go well!  My dad's procedure was straight forward.  His biggest concern was how Virginia was doing. He was certain that she would be very angry when he returned.  BUT, she had a GREAT day at Moran Vista!  The anti-anxiety medication was key! All of us are very relieved and reassured that Moran Vista is the best place on earth for them right now!  We cannot thank you enough.
Also, my sisters and I are planning a birthday party for my Dad on October 14 and would like to have it at Moran Vista. Will you let me know who I should talk to about this and how to reserve a room for it?  There will be about 10-15 people. 
Thanks,
Chris N.  
______________________________________________________
Click on this link to check out the great article from The Spokesman Review on Moran Vista and the benefits of dog ownership can be measured by lower blood pressure! http://www.spokesman.com/…/study-shows-benefits-of-dog-own…/